Sanya Malhotra talks about interning under Aamir Khan. And In a part swap of sorts, she turned his tutor for his next film, Secret Superstar.
Actor Sanya still finds it hard to absorb & to let the feeling sink in that she really co-starred with Bollywood star Amir Khan in her debut film Dangal. And Sanya got nothing but all praises for the perfectionist Khan, According to her Amir is a friend, mentor a godfather, guide and also" very papa type" The last one's interesting, right?
After playing the 52 year old's on-screen daughter Babita Phogat in Dangal she and her onscreen sister actor Fatima Sana Shaikh joined Dangals post- production team and intered under Amir.

According to sanya Amir is the coolest boss anyone can work with, 'He was extremely calm even on the sets" I don't think Amir can even shout & I have never seen him get angry at anybody says Sanya. He is very papa type on the sets, he is so humble calm and simple: she adds.
During her internship Sanya got the chance to learn a lot from Amir & tables turned later when she got the amazing opportunity one can dream about, to actually become her mentor's mentor. As a trained Ballet dancer Sanya feel fortunate to get the chance to choreograph a music video for Amir's next movie, Secret Superstar.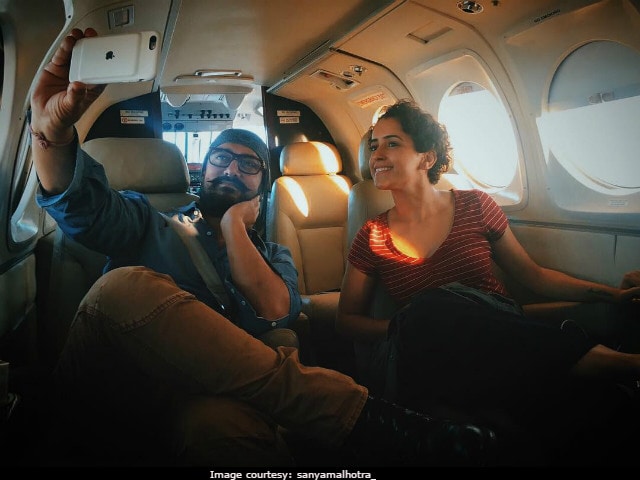 Sanya also describes Amir as a student, "He's fabulous! Teaching him has been a learning experience to me as well because he never gives up. No matter how difficult step I showed him he still do & he get it just right."
"It is the most inspiring thing to see him put so much dedication to his work. Amir never gives up he is so passionate about the whole process of movie making & that is the reason he always nailed it by his performance on screen" says Sanya.