Let's face it. Not all of us can have the model height no matter how much we try. And most of us have learnt how to use our height to our advantage and rock certain high fashion looks. Today, I bring you tips on nailing one such fashion trend that is essential in our current society. Make use of these tips the next time you have a wedding or special event that requires a long silhouette without feeling self-conscious about how it makes you look short.

Go for Solid Colours
If you are going for a single coloured maxi dress, then you must go for solid colours. What solid colours will do to your frame is that they will create an illusion of height in your body and, thus, your entire frame will look better with a solid coloured maxi dress.
Avoid Colour Block Patterns:
When you wear a colour blocked maxi dress then it gives you a look of dividing from the middle. This will make you look much shorter and will look quite unflattering in a maxi dress. Thus, avoid colour block patterns. If you want, you can go for a multicolour maxi dress. However, avoid a dual coloured maxi dress.
Prints
Of course, you will land up with printed maxi dresses because they are available in abundance. However, what you can do is that try to wear smaller prints when you have a petite frame. This will give too much of space and you, in turn, will look much taller than your actual height. Thus, keep this in mind when you are looking for printed maxi dresses.
Fitting
Fitting is extremely important in the case of a maxi dress. Try to go for a well-fitted maxi dress which has the shape and cut at your waist area. If you wear a loose and ill fitted maxi dress, then you will end up looking all disfigured and bulky.
Stripes and Lines
While buying striped and lining pattern maxi dress, try to go for vertical lines rather than horizontal lines. Vertical lines will make you look long and slimmer whereas horizontal lines will give an illusion of cutting you and, thus, making you look shorter and bulky.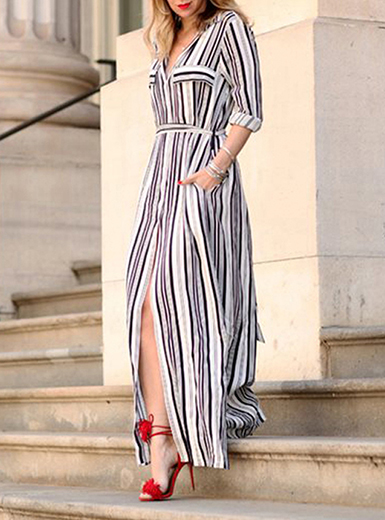 Fabrics and Layers
Avoid layers and frills in your maxi dress if you have a short figure. Try to go for a straight cut and simple yet sexy maxi dress. This will give you a correct and proper look, which will make you look quite dressy and classy.
Length
Well, maxi dresses are mostly long but even then, some of them come in a midi size too. Moreover, some of them can show a bit of your leg too. But, if you have a short frame, then try to go for maxi dresses which end on the ground. This will give you an illusion of height and will make you look much more dressy and classy.
Shoes
Maxi dresses generally have a laid-back look and feel. Thus, go with shoes, which are more open and strappy kind. Shoes should be equally comfortable. Many of the fashionistas might advise you to go with pumps to add height but I personally feel that maxi dresses look best with loose strappy sandals.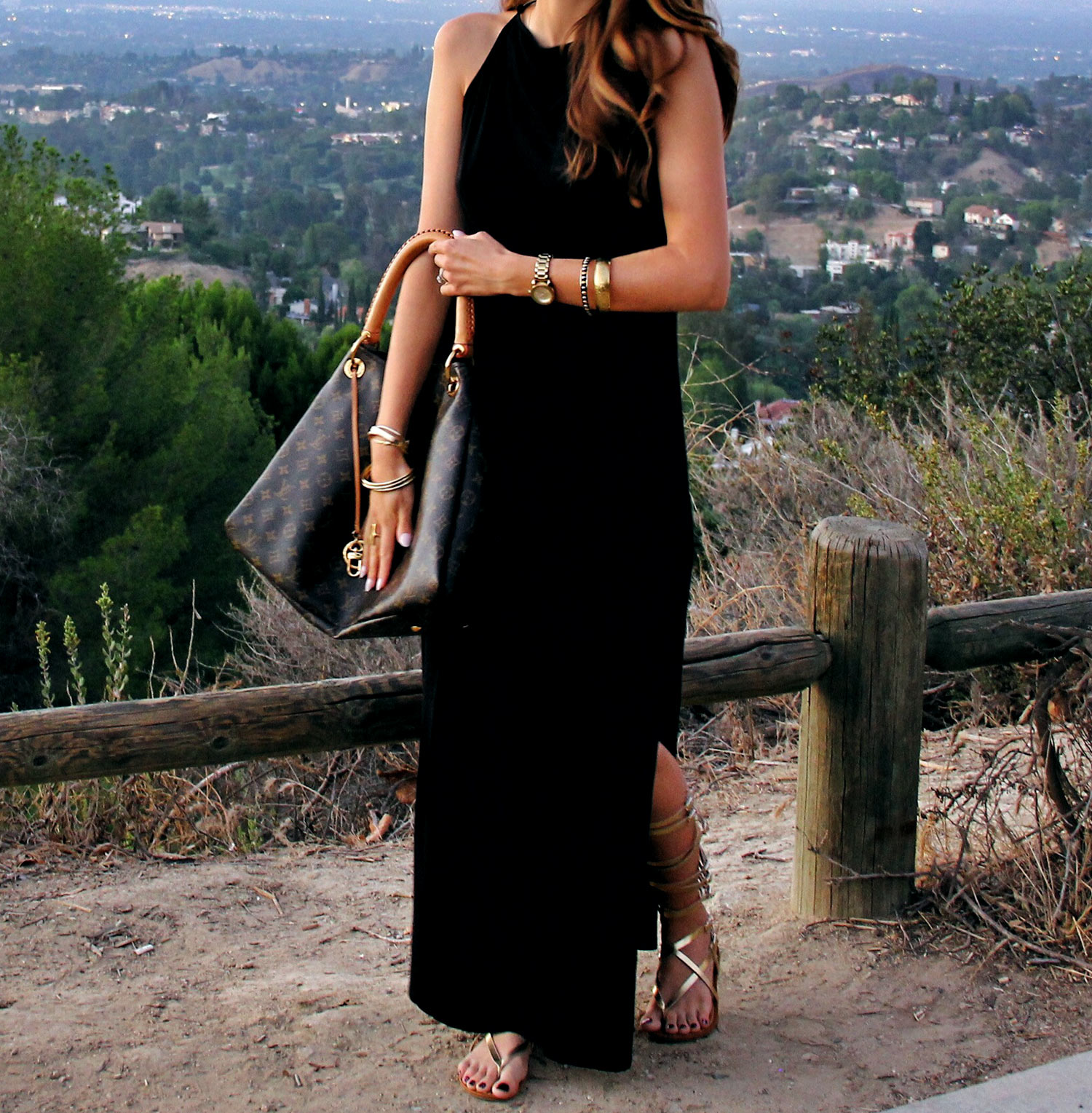 Neck Cuts
It is always advisable for shorter frames to go with neck cuts, which will elongate their entire frame. Thus, go with V cuts. Avoid round cuts, as this will add roundness in your body rather than adding an illusion of height.
Accessories
Avoid wearing accessories, as you don't want the focus to shift from your maxi dress. Keep your accessories to the minimum and wear belts. This will give a good illusion of slim and taller frame. Also, don't wear a belt in contrasting colors, as this will again divide your frame. Wear a belt in a similar shade or color. This will go well with your maxi dress and give you a good illusion of height.