Grant Gustin is officially off the market Ladies !
The Flash star is engaged to his longtime girlfriend LA Thoma. Congrats to our superhero Flash !
Gustin announced the happy news on his Instagram on Saturday, with a sweet pic of him and Thoma.
In the picture, Grant and LA are cuddling up together on the beach as LA shows off her gorgeous new engagement ring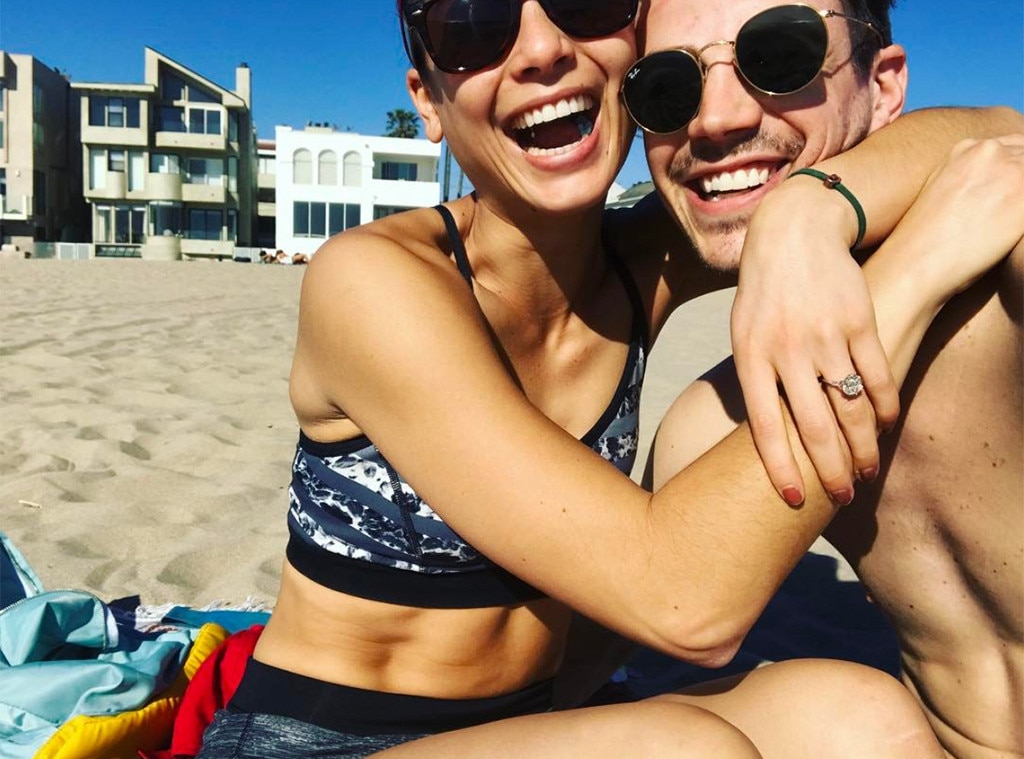 A source confirms that Gustin popped the question to Thoma on Saturday, after she moved into his Venice home on Friday. The couple were working out together on the beach, when she turned around to find Gustin down on one knee with the ring in hand.
"DOUBLE INSTA FOR LOVE!!!!!!!! My heart is exploding!!" Gustin's longtime friend, Leela Rothenberg wrote alongside a photo of the couple celebrating.


Gustin has kept much of his relationship with the stunning brunette under wraps, aside from plenty of lovey-dovey photos on each other's respective social media feeds, of course!

Grant Gustin Shares Adorable Pic With Girlfriend LA Thoma

Congratulations, you two!

Grant recently just wrapped up filming season three of The Flash in Vancouver.

However he might soon have two weddings to plan. Fans can't wait for the 27-year-old actor's character, Barry Allen, to wed Candice Patton's Iris on The Flash.