The 2017 FIFA U-17 World Cup will be the 17th FIFA U-17 World Cup, a biennial international football tournament contested by men's under-17 national teams. Organized by FIFA, the tournament will take place in India between 6 October and 28 October 2017, after the country was awarded the hosting rights on 5 December 2013. The tournament will mark the first time India have hosted a FIFA tournament and the first Asian hosted U-17 World Cup since 2013.
Offical Logo of U-17 World Cup 2017
The matches will be played in 6 stadiums in six host cities around the country, with the final taking place at the Salt Lake Stadium in Kolkata, West Bengal. Twenty-three teams, besides the host India, managed to qualify for the tournament via participating in their various continental under-17 tournaments. In the first round of the tournament finals, the teams will compete in round-robin groups of four teams for points, with the top two teams in each group proceeding while the top four third placed teams will also advance. These 16 teams will advance to the knockout stage, where three rounds of play will decide which teams would participate in the final.
The reigning FIFA U-17 World Cup champions, Nigeria, will not have the opportunity to defend their title after failing to qualify for this edition. In failing to qualify, Nigeria became the first incumbent title holder since Switzerland in 2009 to fail to qualify for the subsequent edition. Host nation India will be participating in their first World Cup ever in any age group
The bids for the 2017 FIFA U-17 World Cup had to be submitted by 15 November 2013. On 28 May 2013 it was announced by FIFA that Azerbaijan, India, Republic of Ireland, and Uzbekistan would bid for the hosting rights.
Finally, on 5 December 2013, FIFA announced that India had won the 2017 FIFA U-17 World Cup hosting rights.
Indian government have been spending a lot in preparation for the tournament and also for Indian National Football Team. India's under-17 World Cup squad had traveled four continents, 18 countries, racked up more than 200,000 air miles and played more than 100 matches. The government and All India Football Federation (AIFF) have already spent more than Rs 15 crore on their preparation. And this is just a part of the investment
FIFA U-17 World Cup 2017 Mascot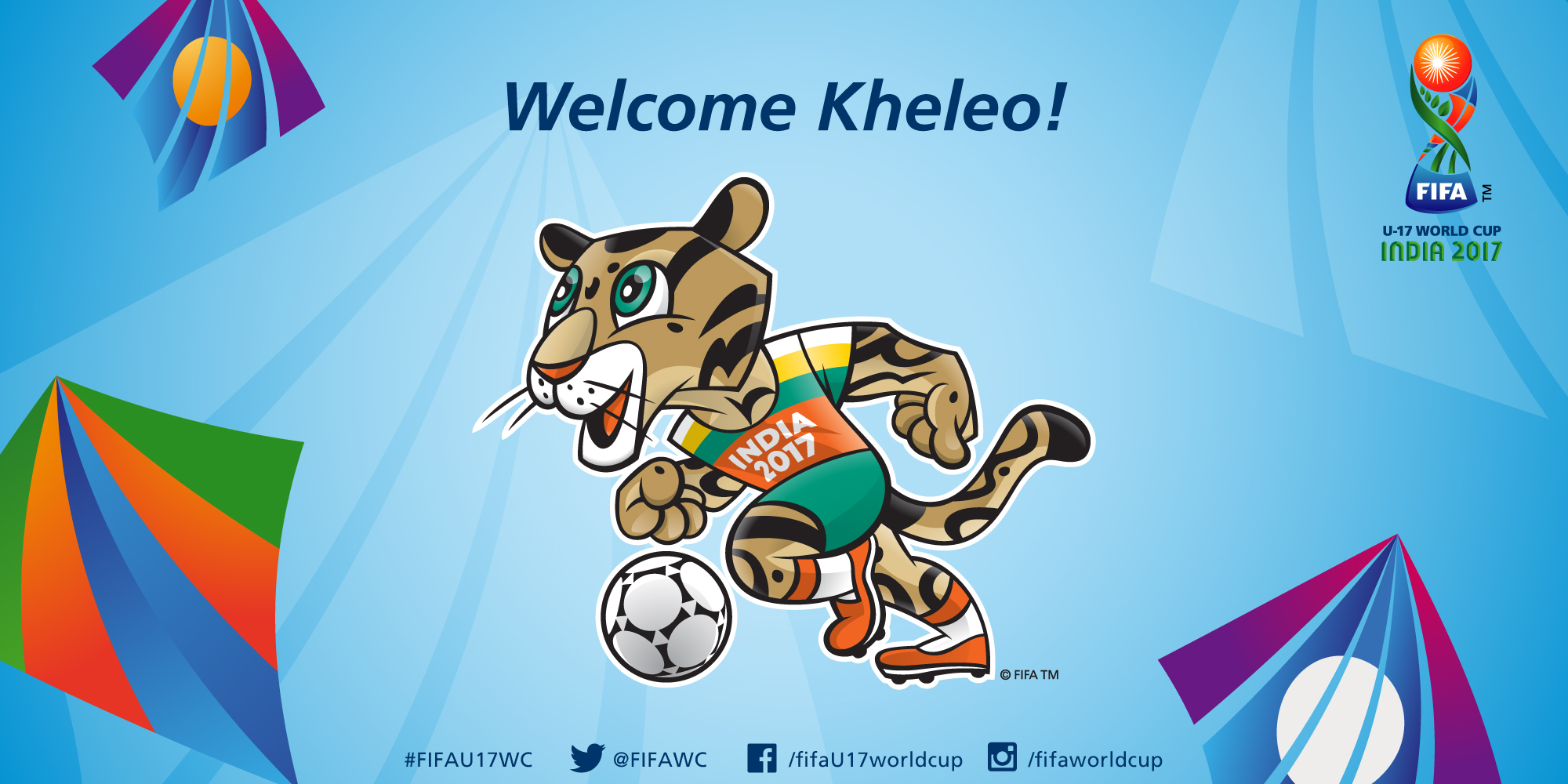 Group stage of FIFA U-17 World Cup 2017